I've been up to something a little different this past couple of weeks...something sUpeR!! A favorite client of mine made a request for something
{SuPeRHeRo}
. This certain (soon to be) 4 year old will be celebrating a big B-DaY here in a few weeks, so who am I to turn down his birthday wish?? I had to give the kid what he asked for. So I made a few...ha!! Make that
18
superhero capes. I know, I must be nuts.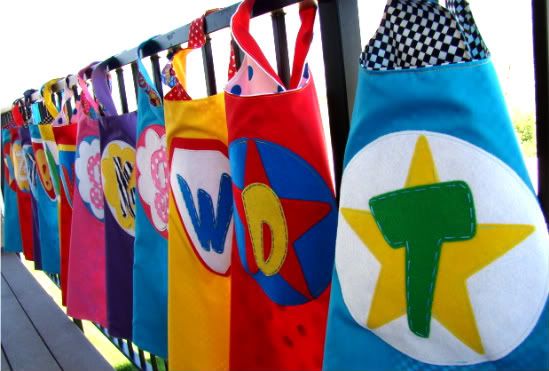 For the BoYs...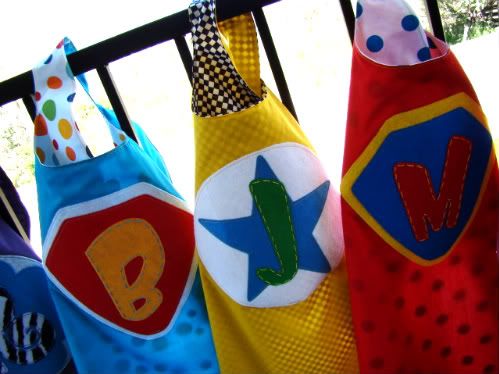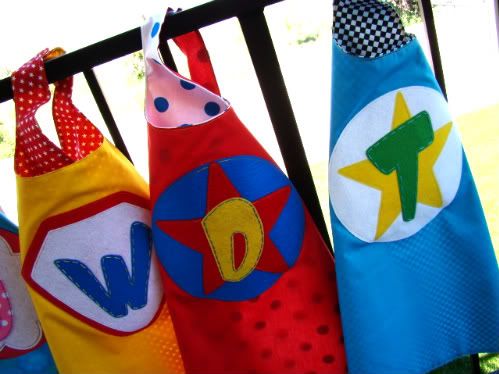 Yes, even some for the girls...we're SuPeR, toO!!
Couldn't resist a little flower and sparkle :)
I'm not selling these...not yet anyway, I need a break. Just thought it would be fun to show you something different, change it up a bit, be a little fickle.