Just to let a few of you know...Megan W., Elise, and Brittney (& sis)...you should all be receiving your shirts in the mail here very soon. Thanks so much for the orders!!
Here are a few pic of some new monogrammed tees. I did these for a bunch of cousins who are going to get summer pics taken together...how fun!!
The girls...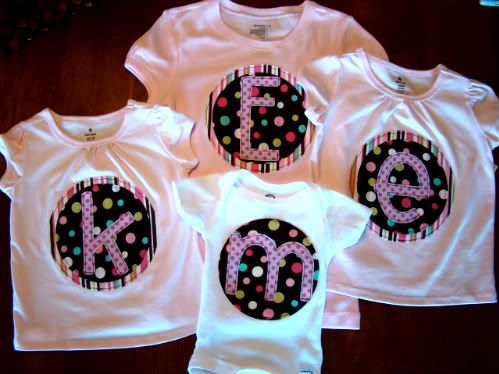 These 2 are biG sis and lil sis...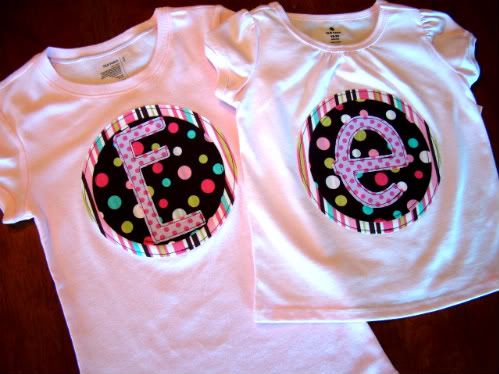 This one has a twin bro (the 'f' onesie pictured below)...her name is MarLey, how cute is that??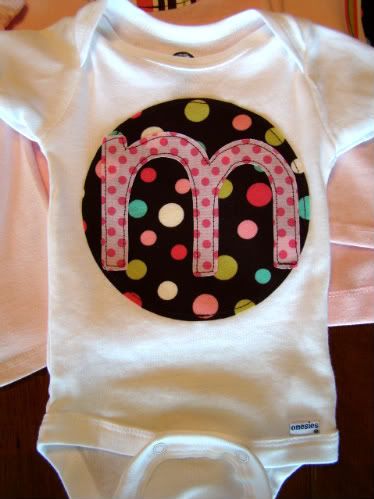 Here's the boys...