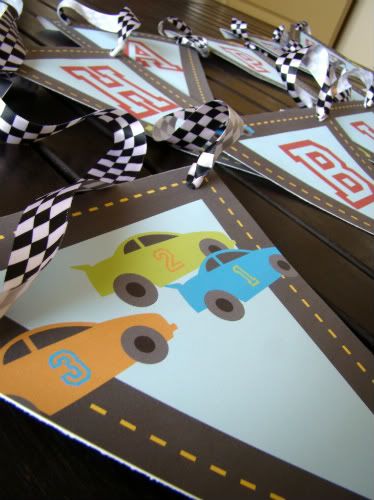 My youngest just turned 3 yesterday...I don't want to talk about it.
What I do want to talk about is his upcoming party (we decided to hold off on the party until after Christmas for obvious reasons). My little guy LOVES all things CAR so what better way to celebrate him than to have a a RaCe CaR paRtY. I've been busy with some of the decor, thought I would share a little...

invites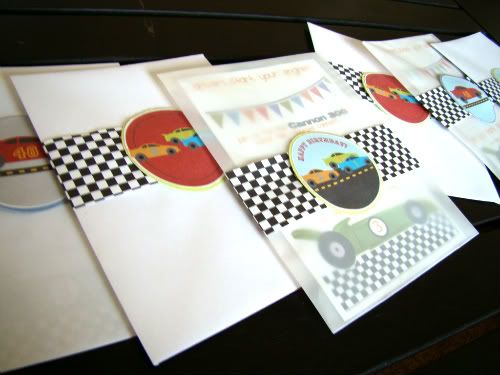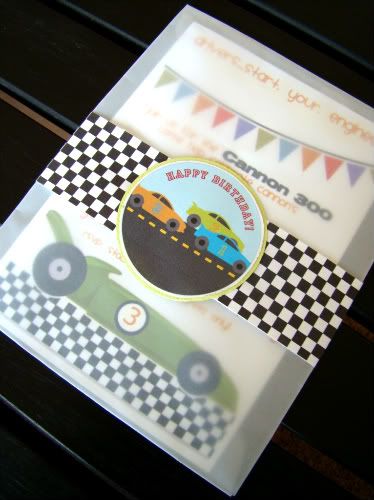 we're having a pinewood derby. we handed out kits with the invites.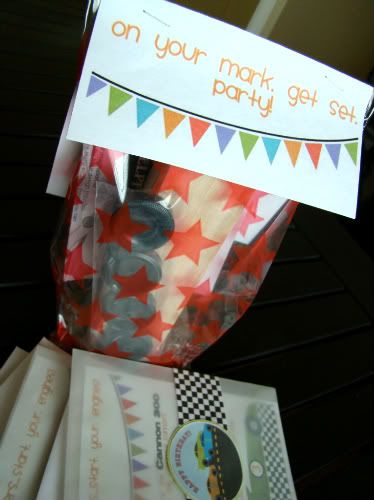 the rules...there are none. this worries me a little. the adult boys have also been invited.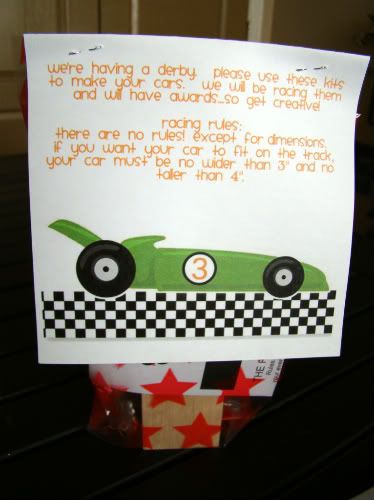 hats

cupcake toppers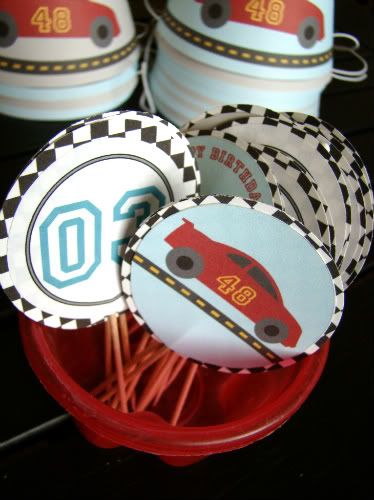 food tray boxes

More posts to come...still lots of planning and prepping to be done!