Not a lot of time to chat. Christmas almost here. A bit of what I've been doing. The gifts I've been giving. Hope you're all enjoying the season of gift giving.

Started with this...

Crushed these...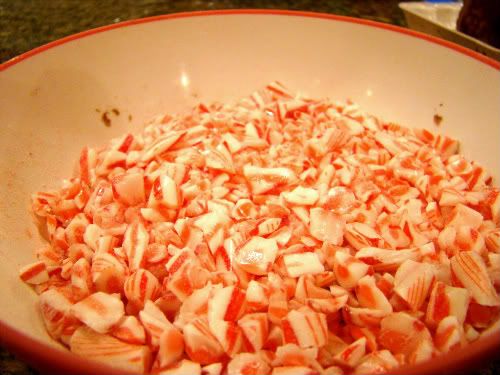 Melted this...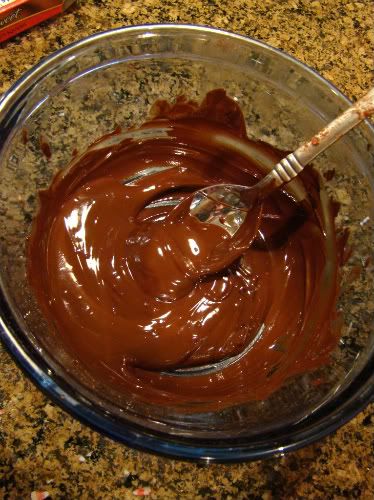 Rolled it around...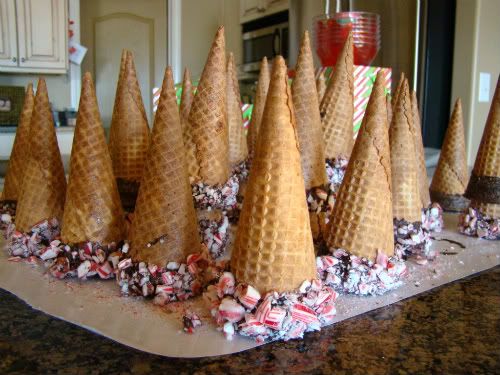 Came up with these...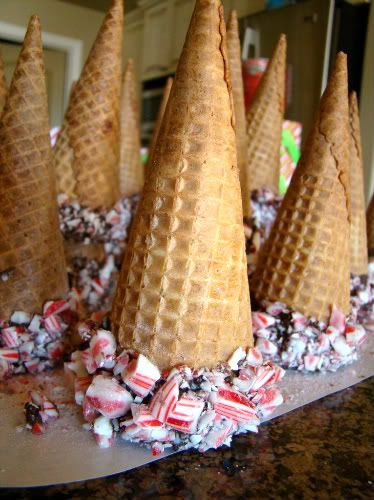 Found some of these...

And these (thank you dollar spot!)...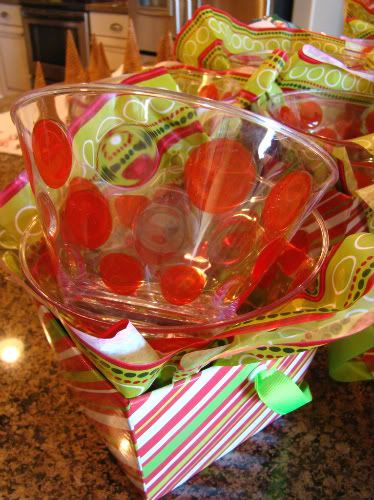 Searched the world over for some of this...

Printed some of these...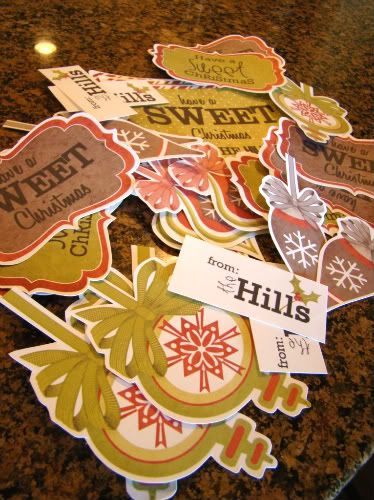 Wrapped it all up...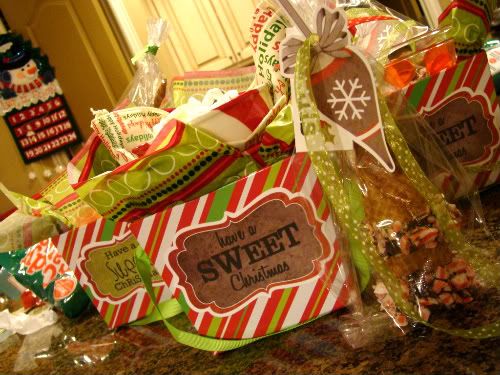 Delivered it all out.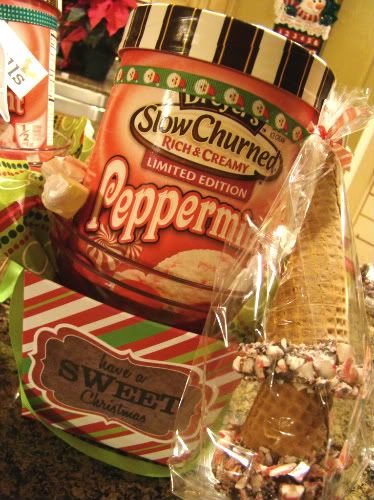 In hopes that all would...
Activity Day GirL's Gifts
A little hoLLy pin.

Teacher (and whatever extra) Gifts
A FrOstY tReat (they're candybars)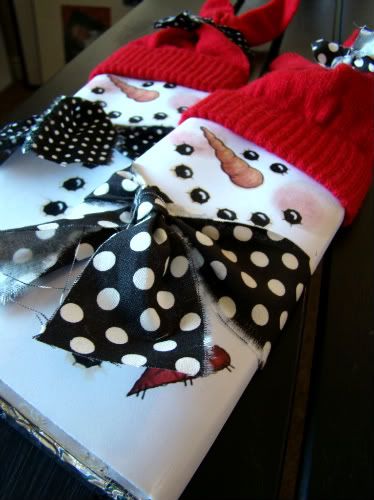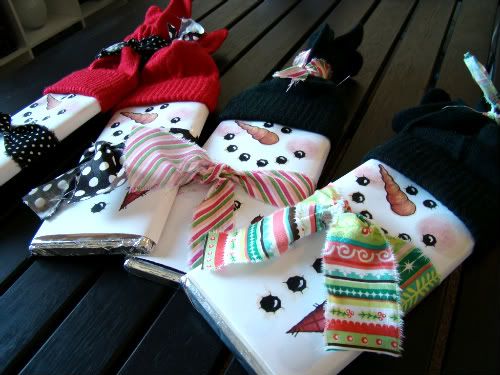 Edited to add:
These are also fun to do with Whoppers and Milk Duds...these will actually stand up on their own.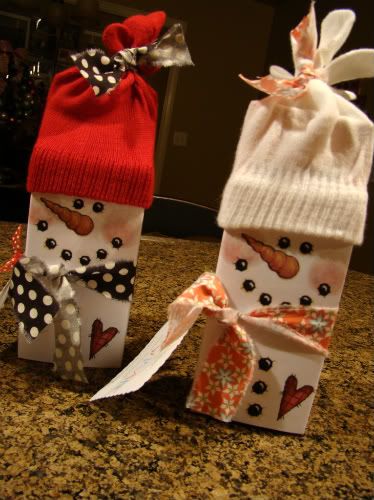 Merry Christmas to all, to all...good night.