Okay, I'm unofficially putting some capes on the blog for sale. I've had a bit of interest so I thought I would post the ones that I already have made...they are done and ready to purchase now. If you don't see one you like but are interested in getting one for your little hero I am willing to take orders now... just know that I won't be making
NeW
ones 'til after the middle of September...gotta clear off my desk and get ready for a vacay :) Still allows time for Halloween orders.
Here's a sample of what I have on hand now...
Blue with MuLti Dot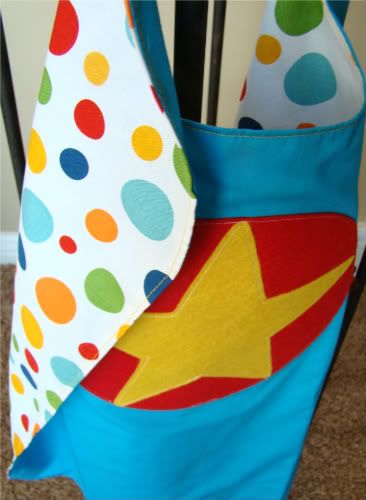 Red with Checker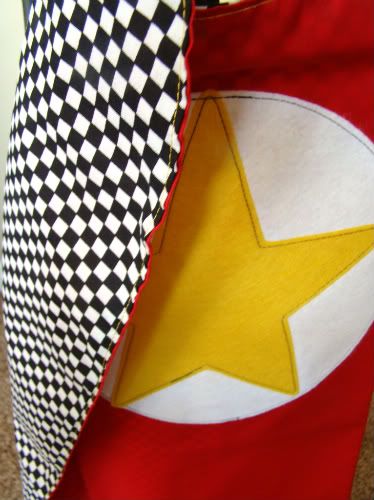 Yellow with Blue Dot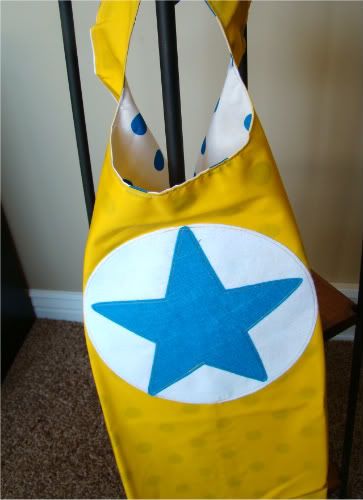 I can also personalize it with an initial if you would like. I have these capes already intialed, finished up and ready to go...
"B" with shield Blue with MuLti Dot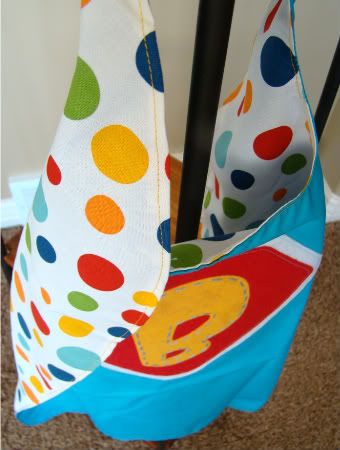 "T" with star Blue with Checker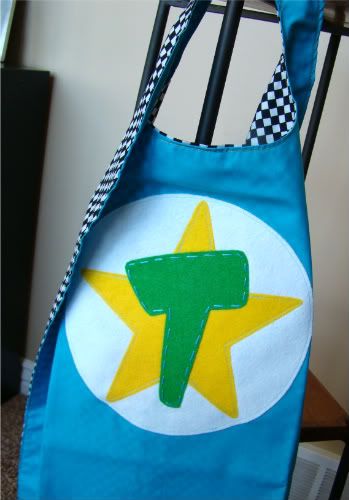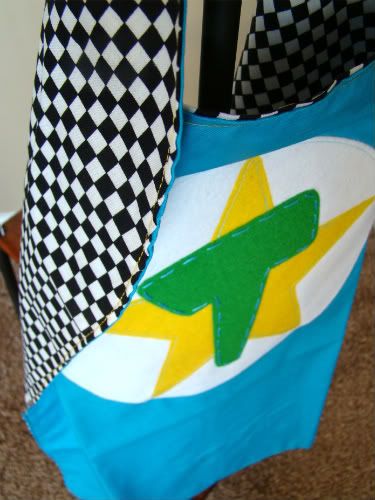 I'll be selling the capes for
$15.00
(with star or shield on back) or
personalized for

$17.00
.